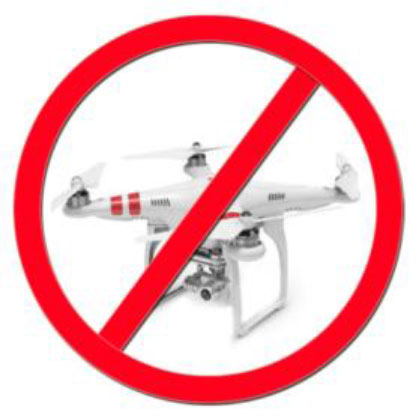 Anti-Drone UAV Jammers

UAV Quadcopters and drones are becoming a nuisance and can compromise your privacy as they are becoming cheaper every day and more available. We carry a specialized range of jammers designed to disrupt remote control RC of a drone/quad-copters or its GPS signal and most of them will automatically slowly ground itself.
Jammers4u offers proven quality wireless technology equipment tested in many projects, and guarantee you reliable operation and stability. OEM Manufacturer, worldwide delivery via DHL express, export and wholesale prices.
E-mail: [email protected] Skype ID : Senaosales1

CT-2065 UAV Drone Quadcopter 12W Jammer up to 100m


CT-2065-UAV




$520.00

$480.00




CT-2065H UAV Drone Quadcopter 35W 6 Antenna Jammer up to 500m


CT-2065H-UAV




$680.00

$640.00




CT-2085H UAV Drone Quadcopter 55W 8 Antenna Jammer up to 500m


CT-2085H-UAV




$830.00

$790.00




CT-1010-5Ghz 10 Bands 10W 5Ghz 3G 4G GPS RC WIFI Jammer up to 30m


CT-1010-5Ghz Plus New 10W




$420.00

$380.00




CT-1012-5Ghz 12 Bands 12W 5Ghz 3G 4G GPS RC Lojack WIFI Jammer up to 30m


CT-1012-5Ghz New 12W




$520.00

$480.00




CT-1040H-DJ UAV Drone RC GPS 2.4Ghz 5.8Ghz 28W Jammer up to 500m


CT-1040H-DJ




$840.00

$780.00




CT-4001P Portable UAV Drone 32-40W 2.4Ghz GPS 5.8Ghz Jammer up to 800m


CT-4001P Drone Jammer




$1,800.00

$1,680.00




CT-4002P Portable UAV Drone 32W 2.4Ghz GPS 5.8Ghz Jammer up to 1000m


CT-4002P Drone Jammer




$1,900.00

$1,780.00




CT-3076B-UAV 6 bands Portable Anti-Drone High Power Jammer up to 1500m


CT-3076B-UAV / CT-3076B15W-UAV




$5,500.00

$5,200.00




CT-4035-UAV Manpack Directional Antenna Drone UAV 5 Bands Jammer up to 1500m


CT-4035-UAV / CT-4035H-UAV Manpack




$6,200.00

$5,800.00




CT-3060N-UAV Anti-Drone 6 bands 433Mhz 900Mhz 2.4Ghz 5.8Ghz GPS Jammer up to 1500m


CT-3060N-UAV / CT-3060N58H-UAV




$2,000.00

$1,800.00




CT-3040-OMN Anti-Drone UAV 4 Bands 2.4Ghz GPS 5.8Ghz 433Mhz Jammer up to 1500m


CT–3040-OMN / CT-3040H-OMN-UAV




$3,000.00

$2,800.00




CT-N3060-OMN Anti-Drone 6 bands RC 2.4Ghz 5.8Ghz 433Mhz 900Mhz GPS Jammer up to 1500m


CT–N3060-OMN / CT-N306058H-OMN




$4,000.00

$3,800.00




CT-N3076-HGA Anti-Drone UAV GPS WIFI 5Ghz 6-7 Bands Jammer up to 3km


CT-N3076-HGA / CT-N3077-HGA




$4,200.00

$4,000.00




CT-3076B-HGA Drone UAV 6-7 Bands Portable Jammer up to 3km


CT-3076B-HGA / CT-3077BV-HGA




$5,800.00

$5,400.00




CT-5030-UAV Anti-Drone 3 Band High Power 225W Jammer up to 4km


CT-5030-UAV Drone Jammer




$9,200.00

$8,800.00




CT-5040R-UAV Anti-Drone 4 Band 325W Software control digital power level Jammer up to 4km


CT-5040R-UAV Drone Jammer




$11,800.00

$11,400.00




CT-6067-UAV Drone 6 bands High power 525W Portable Jammer up to 8km


CT-6067-UAV Drone Jammer




$12,800.00

$12,400.00




CT-8078AR Pro Drone UAV 8 bands 725W Jammer up to 8km


CT-8078AR Pro




$14,800.00

$14,400.00




CT-8078ATW-HGA 650W UAV Drone Jammer 2.4Ghz 5.8Ghz GPS 433Mhz 900Mhz up to 8km


CT-8078ATW-HGA




$17,800.00

$17,400.00



Showing 1 to 20 of 20 (1 Pages)