16 Antenna 16W All-in-one 5G 5Ghz 3G 4G LTE GPS RC WIFI UHF Drone Jammer up to 30m



Click to enlarge

Price:

$750.00

$620.00

Availability:
In Stock
Model:
CT-1016-5G
Manufacturer:
Jammers4u
Average Rating:



CT-1016-5G All-in-one 5G 5Ghz 3G 4G LTE GPS RC WIFI UHF Drone Jammer up to 30m
New high tech 16 antenna handheld portable Jammer up to 30m. Block 5G, 4G LTE, 3G Phones, tracking & locating devices GPS Glonass L1, L2, L5, Lojack, Bluetooth, Wireless WIFI 2.4Ghz, Remote Controls RC 315 868 433 315Mhz and UHF. Also can be used as Jammer blocker for Drones UAVs Quadcopters up to 100m. In Europe new 5G frequencies are 3400-3800MHz (most 5G is this freq), 758-790MHz and 1450-1500MHz (some countries did use this new freq like German, Italy, Netherlanders, Switzerland, UK). In America new 5G freq is 617-652MHz
16 Antennas / Bands 16.0W

Temperature Lower than 40C

Battery 1600mAH, Works 3.0 Hours

Battery can turn ON and charging at same time
1 Ver CT-1016-Eur (Europe) 5G + 5GHZ
758-830MHz: 1.0W 5G, 4G LTE Low
920-965MHz: 1.0W GSM900
1800-1920MHz: 1.0W DCS
2100-2170MHz: 1.0W 3G, UMTS
2400-2500MHz: 1.0W WiFi 11.b & g
2570-2690MHz:1.0W 4G LTE High
1450-1620MHz 1.0W 5G+ GPS L1 +Glonass L1 Tracking
164-173MHz 1.0W Lojack 164MHz Car Tracking
315MHz 1.0W RC315 Remote Controls
433MHz 1.0W RC433/434 Remote Controls
868MHz 1.0W RC868 Remote Controls
5.1-.5.9GHz 1.0W RC 5Ghz WiFi 11.a
1170-1280MHz 1.0W GPS L2 + L5+ Glonass L2 Tracking
5G 3400-3600MHz 1.0W 5G LTE
5G 3600-3800MHz 1.0W 5G LTE
400-480MHz 1.0W UHF Spy Devices
Total: 16.0W

2 Ver CT-1016-A (America) 5G + 5GHz
850-895MHz 1.0W CDMA 850
1800-2000MHz 1.0W DCS, PCS
2100-2170MHz 1.0W 3G, UMTS
2300-2500MHz 1.0W 4G LTE + WiFi 11.b & g
2500-2700MHz 1.0W 4G WiMAX Sprint
700-800MHz 1.0W 4G LTE USA iPhone (AT&T & Verizon)
1570-1620MHz 1.0W GPS L1 + Glonass L1
173MHz 1.0W Lojack
315MHz 1.0W Remote Control
433MHz 1.0W UHF Remote Control
868MHz 1.0W Remote Control
5.1-.5.9GHz 1.0W WiFi 11.a
1170-1280MHz 1.0W GPS L2 + L5+ Glonass L2
5G 617-652MHz 1.0W 5G LTE
1700-1800MHz 4G LTE
400-480MHz 1.0W UHF Remote Control
Total: 16.0W
Jamming range : Radius 5 to 30 Meters ( UAV Drones 20 to 100m )
The distance always varied depending on the signal strength and location.
Battery: Ni-Mh battery 16000MAh Works time 3 hours
High output power : 1W per band, in total 16W
Each band can turn ON/OFF without influencing the other bands operation
Good cooling system with heat sink and fan inside, tem lower than 40℃
Can support use while battery charging
Support Powered by car cigarette charger
All the TX frequency covered down link only
Power supply:AC100-240V or 12V Car Charger
Dimension: 200 x 135 x 50mm (Main Unit only, do not include Antennas)
Weight 1.8 Kg
Package contents:
1pc Portable Signal Jammer
1pc AC Charger
1pc Car Charger
16pc Antennas
1pc Holster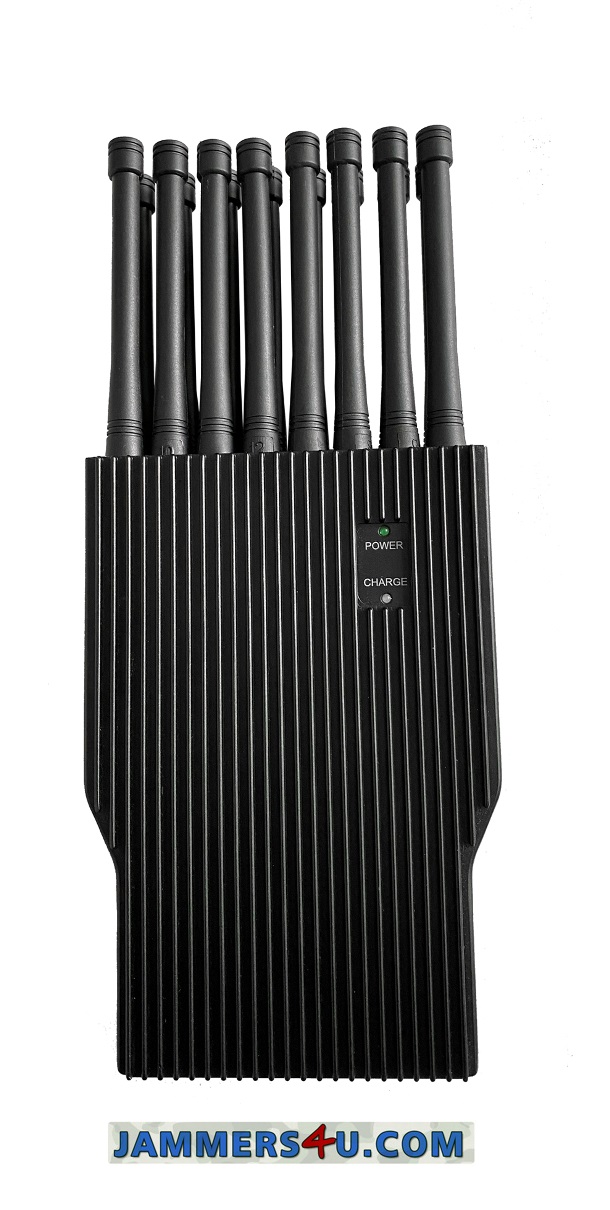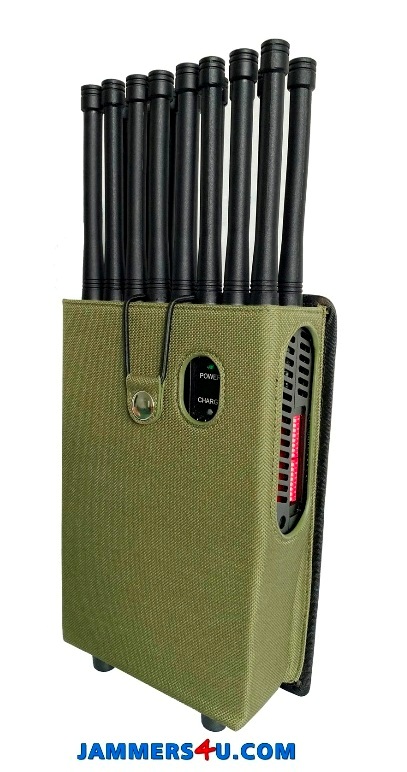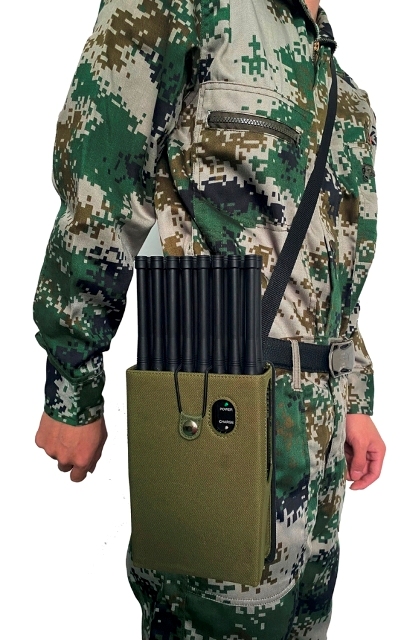 Additional Carry case
in order options,
size 335 x 260 x 130mm 1.2kg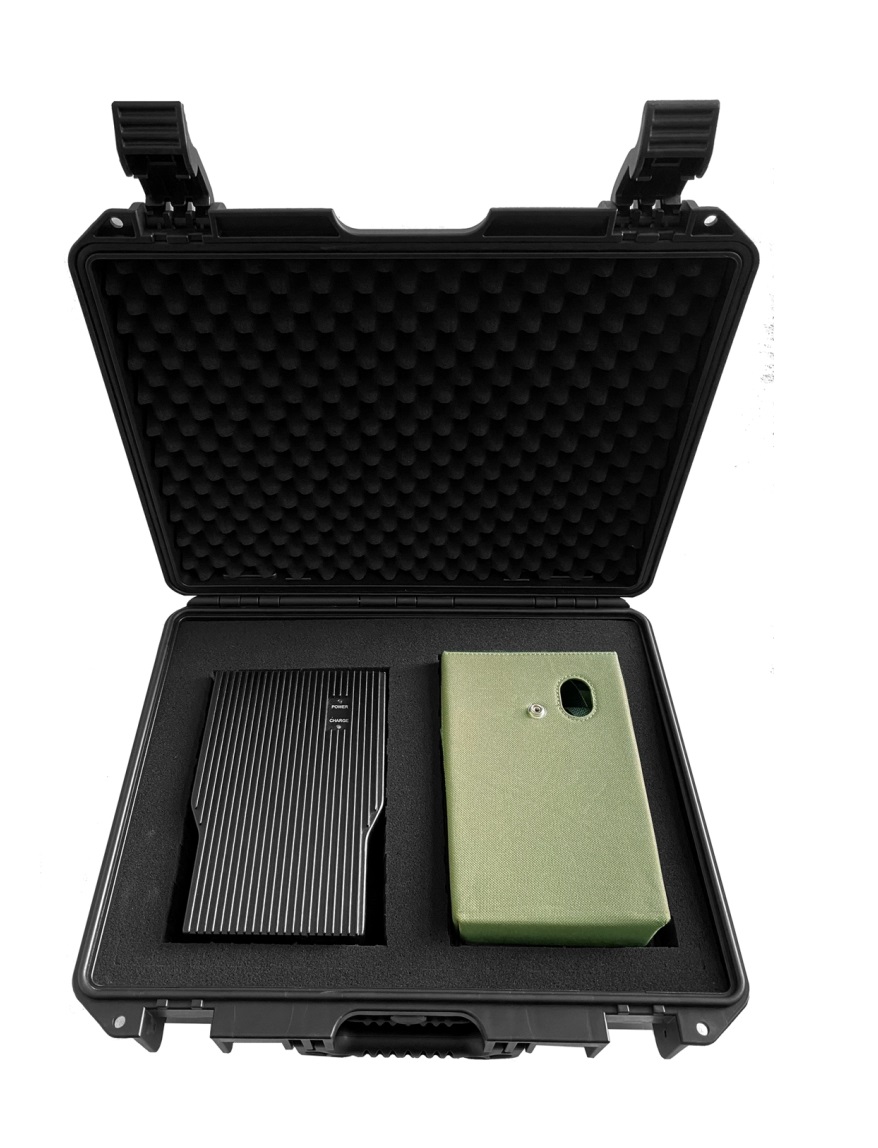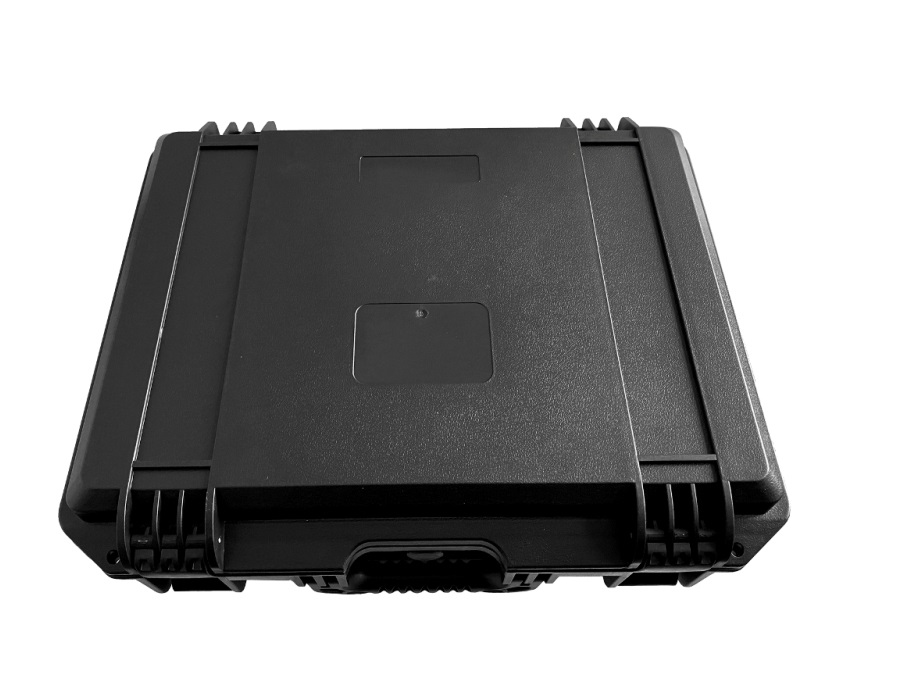 1 Year warranty, Neutral packing, OEM Manufacturer
:
R&R GROUP INTERNATIONAL

E-mail:
[email protected]
http://www.jammers4u.com
Write Review
Your Name:
Your Review:
Note:

HTML is not translated!
Rating:
Bad
Good
Enter the code in the box below: