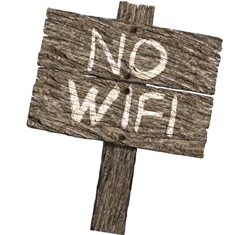 5Ghz WiFi signal Jammers

5Ghz

is less crowded frequency band used for stable wireless connections, professional private networks, video and audio streaming, remote controls etc.
Our Jammer models specialized to block

5Ghz

frequency bands from 5.0 Ghz to 6.1Ghz ( 5Ghz WIFI WLAN 11a, 5Ghz Wireless Video Audio Streaming, 5Ghz RC 5.8Ghz 5.7Ghz 5.9Ghz ).
Most of all our 5Ghz models will coverage also RC WIFI 2.4Ghz. P

lease do not hesitate to contact us for customized

model that can

satisfy your jamming needs.
OEM Manufacturer, worldwide delivery via DHL express, export and wholesale prices. E-mail:

[email protected]

Skype ID : Senaosales1

6 Antenna 10W Jammer 5Ghz 2.4Ghz WiFi 11a/b/g/n up to 80m


CT-2560 WIFI 11a/b/g/n 2.4Ghz 5Ghz




$550.00

$390.00




5Ghz Powerful 10-25W Jammer up to 2000m


CT-3525W CT-2510W 5Ghz 10-25W




$0.00




4 Antenna Drone UAV RC WIFI 5.8Ghz GPS L1 L2 Jammer 30W up to 500m


CT-1040H-DJ




$850.00

$720.00




WiFi 2.4Ghz 5Ghz Jammer Powerful 30W up to 1200m


CT-3524-W 2.4Ghz 5Ghz 11a/b/g/n




$3,200.00

$2,800.00




6 Antenna Drone UAV RC WIFI 5.8Ghz GPS L1 L2 Jammer 44W up to 600m


CT-1060H-DJ Drone Jammer




$1,200.00

$980.00




5Ghz 2.4Ghz WIFI 72W Jammer up to 1000m


CT-3025ATW




$2,000.00

$1,850.00




10 Antenna-5Ghz 10W Jammer 3G 4G GPS RC WIFI up to 30m


CT-1010-5Ghz




$450.00

$390.00




10 Antenna 5G 5Ghz 4G 3G 2.4Ghz WiFI GPS 10W Jammer up to 30m


CT-1010-5G-5Ghz




$500.00

$370.00




✅ WIFI SOHO Routers 2.4Ghz 5Ghz 3W Wireless Signal Jammer up to 20m


WNET CT-105 WIFI




$250.00

$220.00




2.4Ghz 5Ghz 125W Outdoor Jammer up to 2500m


CT-3024525




$0.00

$0.00




WIFI 2.4Ghz 5Ghz 120W Portable Jammer up to 2500m


CT-24100525




$0.00

$0.00




12 Antenna 12W 5G 4G 2.4Ghz 5Ghz GPS RC Jammer up to 30m


CT-1012-5G-5Ghz




$600.00

$440.00




✅ Phalanx All-in-one 16 Antenna 16W 4G 5G 5Ghz GPS RC WIFI UHF Drone Jammer up to 30m


CT-1016-5G Phalanx




$750.00

$650.00




✅ Shadow 16 Bands 16W All-in-one 4G 5G 5Ghz GPS RC UHF WIFI Jammer up to 30m


Shadow CT-1016D




$700.00

$630.00




2.4Ghz 5Gz Wireless Network Jammer 160W up to 5km


CT-30245HB-HGA Wireless ISP Jammer




$0.00




Anti-Drone portable pelican case 3 bands 95W Jammer up to 1200m


CT-3030H-DJ




$4,800.00

$4,200.00




DuoShadow 21 Antenna 21W 4G 5G 5Ghz GPS RC UHF WIFI All Jammer up to 30m


DuoShadow CT-1021D




$750.00

$680.00




JamaXPro 21 Antenna 21W 4G 5G 5Ghz GPS RC UHF WIFI All Jammer up to 30m


JamaXPro CT-1021




$840.00

$770.00




6 Antenna high power 30-45W handheld All-RC Jammer up to 600m


CT-1060H-RC




$1,100.00

$980.00




✅ Guardian Spec-op 8 Antenna 62W Jammer up to 600m


CT-1080H-Guardian




$1,300.00

$1,180.00




✅ Incognito 8 bands 22W SOHO 3G 4G Phone WiFi Office gadget Jammer up to 40m


Incognito CT-2780




$300.00

$240.00




8 Antenna-5Ghz 60W Jammer 3G 4G WiFI 5Ghz up to 80m


CT-2085H-5Ghz




$850.00

$700.00




Portable easy to install Anti-Drone UAV 120W Jammer up to 2500m


CT-3090B-UAV Drone Jammer




$8,300.00

$7,800.00




8 Antenna 5G 4G LTE 2.4Ghz WIFI 24W Jammer up to 50m


CT-2080-5G




$400.00

$320.00




8 Antenna 5G 4G LTE 3G WIFI 60W Jammer up to 80m


CT-2085H-5G




$800.00

$700.00




Powerful Jammer 170W 8 Antenna 5G 4G LTE 5Ghz 2.4Ghz up to 150m


CT-3080N-5G




$2,400.00

$2,300.00




✅ Powerful Min 200W 10 Bands 5G 4G 5Ghz WIFI GPS UHF VHF Walkie Takie Jammer up to 150m


CT-3010N-5G Karatti




$3,100.00

$2,900.00




✅ Incognito office gadget Jammer 10 bands 28W 4G 5G 5Ghz WiFi Jammer up to 40m


Incognito CT-2710 office gadget




$340.00

$290.00




✅ Pitchfork 8 Antenna 70W Cell Mobile 5G WIFI 5Ghz Jammer up to 80m


Pitchfork CT-2680H




$650.00

$530.00




✅ Pitchfork 10 Bands 90W Cell Mobile 5G WIFI 5Ghz GPS Jammer up to 80m


Pitchfork CT-2610H




$750.00

$630.00




8 Antenna-5Ghz 185W Jammer 3G 4G WIFI GPS up to 150m


CT-3085NH-5Ghz Eur /A




$3,700.00

$3,400.00




✅ 12 Antenna 5G 5Ghz 4G WiFi RC UHF VHF GPS 35W Jammer up to 50m


CT-2090-5G




$700.00

$450.00




12 Antenna-5Ghz 28W Jammer 4G 5Ghz WIFI GPS UHF VHF up to 50m


CT-2095-5Ghz Eur / A




$650.00

$450.00




12 Antenna 5Ghz 103W Jammer 3G 4G WiFi RC GPS up to 80m


CT-2012H EUR / A




$1,050.00

$900.00




12 Antenna 5G 4G 5Ghz WiFi GPS UHF VHF 90W Jammer up to 80m


CT-2012H-5GLTE




$1,150.00

$900.00




16 Antenna-5Ghz 37W Jammer 3G 4G WIFI GPS UHF VHF up to 50m


CT-2516-5Ghz Eur /A




$850.00

$550.00




✅ 16 Antenna 5G 4G 5Ghz WIFI GPS RC UHF VHF 46W Jammer up to 50m


CT-2516-5GLTE




$780.00

$550.00




16 Antenna-5Ghz 120W Jammer 3G 4G WiFi RC GPS up to 80m


CT-2016H EUR / A




$1,300.00

$1,100.00




16 Antenna 5G 4G 2.4Ghz 5Ghz GPS RC UHF VHF 124W Jammer up to 80m


CT-2016H-5G




$1,400.00

$1,100.00




20 Antenna 46W All-Jammer Blocker 2020 up to 50m


CT-2020-5G




$750.00

$650.00




✅ 20 Antenna 155W All-Jammer blocker 2020 5G up to 80m


CT-2020H All Jammer 2020




$1,480.00

$1,300.00




Outdoor Drone RC Jammer 325W 4 Bands Software control power level up to 4km


CT-5040R-UAV Drone Jammer




$0.00




✅ Outdoor Drone 6 Bands 525W PLC Software power control Jammer up to 8km


CT-5060R-UAV Drone Jammer




$0.00




✅ Portable EOD RC IED Bomb 230W 12 Bands 20MHz to 6GHz Jammer up to 150m


CT-3012B-IED EOD




$14,200.00




✅ Portable EOD Anti RC Bomb IEDs 600W 12 Bands 20MHz to 6GHz Jammer up to 300m


CT-4012B-IED EOD




$0.00




✅ Portable Anti RC Bomb IEDs 12 Bands 1050W 20MHz to 6GHz Jammer up to 500m


CT-6012B-IED




$0.00




Ant Drone UAV Portable Jammer 8 bands 640W up to 6000m


CT-6090-UAV




$0.00




2 Band WISP 2.4Ghz 5Ghz 125W Software control Jammer up to 4000m


CT-5020R-WISP




$0.00




8 Band Antenna Portable 800W Portable Jammer up to 1km


CT-6080




$0.00



Showing 1 to 49 of 49 (1 Pages)