5Ghz 2.4Ghz WIFI 72W Jammer up to 1000m



Click to enlarge

Price:

$2,000.00

$1,850.00

Availability:
In Stock
Model:
CT-3025ATW
Manufacturer:
Jammers4u
Average Rating:
Not Rated



CT-3025ATW WIFI 2.4Ghz 5Ghz 72W Jammer up to 1000m
3 x 4W High power 5Ghz Wireless LAN 3 x 20W High power 2.4Ghz WIFI

Model specialized to totally block only Wi-Fi 11 a/b/g/n 2.4Ghz and 5Ghz bands.
Do not blocking GSM Cell phones.
Frequency 11 a/b/g/n WIFI 2.4Ghz & 5ghz:
1 Bluetooth WIFI 11b/g/n 2400-2450 MHz 20W
2 Bluetooth WIFI 11b/g/n 2450-2500 MHz 20W
2 Bluetooth WIFI 11b/g/n 2400-2500 MHz 20W
4 WIFI 11a/n 5Ghz 5000-5500MHz 4W
5 WIFI 11a/n 5Ghz 5500-6000MHz 4W
6 WIFI 11a/n 5Ghz 5200-5800MHz 4W
TOTAL: 72W
Frequency can be customized per user requirements. Any combinations and customizations are possible, just send us your inquiry and we will give you our best recommendation.
Jamming Range: Radius 300~1000 meters
The jamming distance will be varied depending on the signal strength, antennas and location.
Good cooling system with Heat sink and 3 big on top fans + 2 x small inside, low noise
Each frequency band is separate and with adjustable power from Max to OFF(0)
100% Safe VSWR over protection (Isolator) for each modular
Power supply: AC110 or 220-240V /DC 27V
Working time: Without the time limit, may continue to work,
Antennas Omni 500mm long
Dimension: 550 x 190 x 60mm
Weight 10Kg

Package contents:
1 pc Portable Desktop indoor Jammer
1 pc AC 110 or 220V Power supplier
6 pcs Outdoor Antennas Omni 500mm long with 5m cables
1 pc Wireless RC OFF/ON 315Mhz
1 pcs Omni Antennas frame (Tripod is not included in our prices)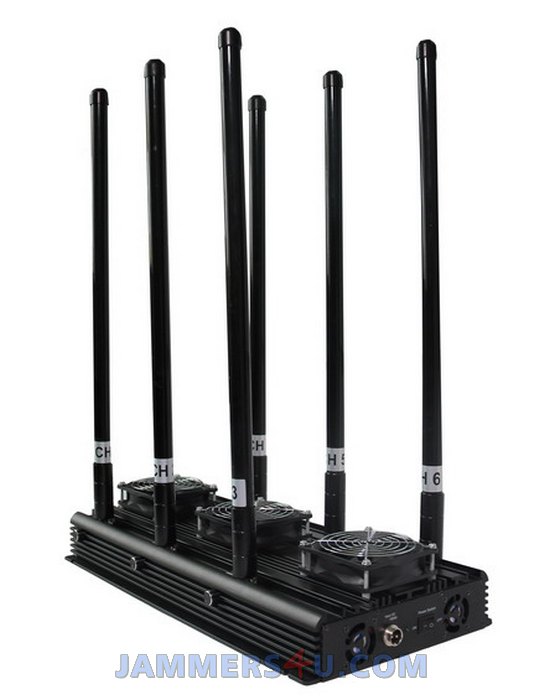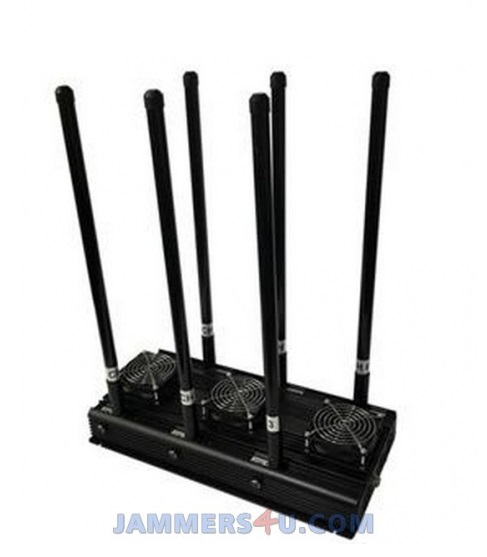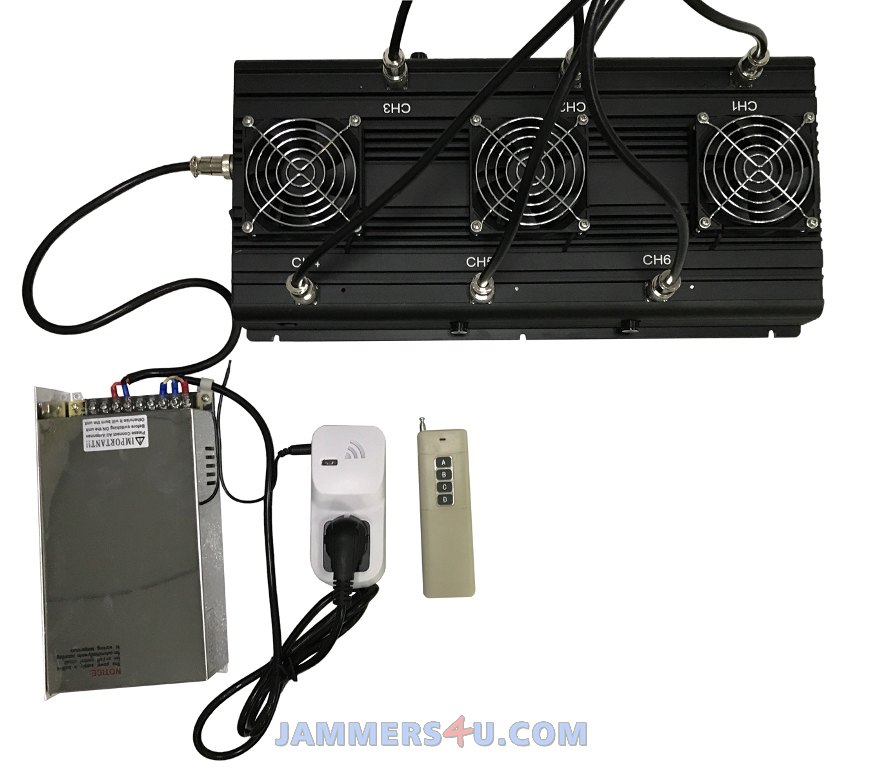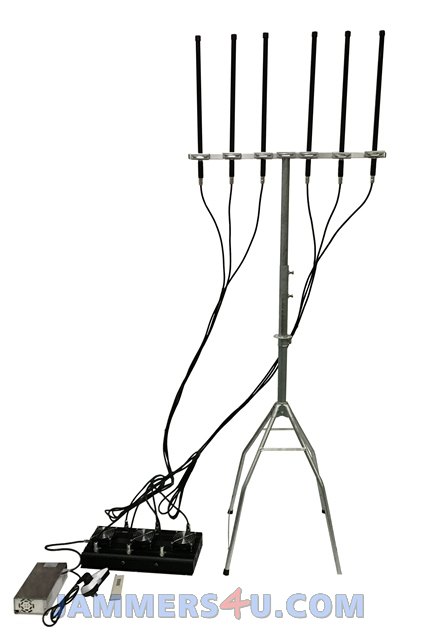 ✅ Additional outdoor antenna options for coverage up to 3000m :
2 pcs 3 bands Outdoor HGA Directional Antennas 15dbi 1000*280*80mm, 90Degree
price is 2 x 220$=440$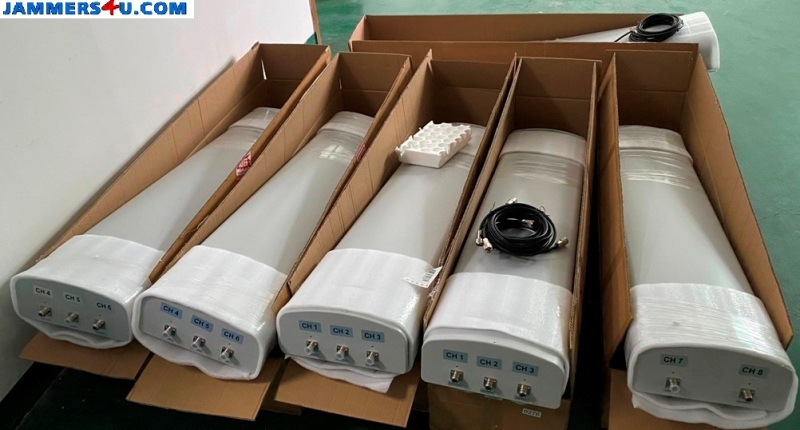 Power source additional order options:
- B-20AH Battery LiFePO4 DC24V/20AH in portable case with LCD status and ON/OFF Switch. Working time 1 hour, charging time is 2-3 hours from 0 to full. Battery case 40x19x10cm 7.8kg, Charger is 1.5kg.

Per order request,

price is US$500
- DC 12V to AC 220V inverter 2000W, to use normal car battery DC 12/80-100AH

1 Year warranty, Neutral packing, OEM Manufacturer :
R&R GROUP INTERNATIONAL

E-mail: sales@jammers4u.com
http://www.jammers4u.com
Write Review
Your Name:
Your Review:
Note:

HTML is not translated!
Rating:
Bad
Good
Enter the code in the box below: