5G 4G LTE 2.4Ghz WIFI 8 Antenna 68W Portable Jammers set up to 60m



Click to enlarge

Price:

$1,500.00

$1,300.00

Availability:
In Stock
Model:
CT-2X1040H-5G
Manufacturer:
Jammers4u
Average Rating:
Not Rated



CT-2X1040H-5G 4G LTE 2.4Ghz WIFI 8 Antenna 68W Portable Jammers set up to 60m
Provide High power of large ones Jammers packed in small handheld portable units
The most powerful 8-10W per band Handheld portable 5G jammers in 2 units kit to cover 8 bands
1 Ver CT-2X1040H-Eur-5G GSM 3G 4G WIFI 5G
900-965MHz:10W GSM900 LORA
1800-1920MHz:10W DCS
2100-2170MHz:10W 3G,UMTS
2570-2690MHz:8W 4G LTE High
3400-3800MHz:4W 5G
1450-1500MHz:10W 5G
2400-2500MHz:8W WiFi 11.b, g
758-825MHz:8W 5G 4G LTE Low
Total:68W

2 Ver CT-2X1040H-A-5G Cell 3G 4G WIFI 5G
850-895MHz:10W CMDA
1800-1990MHz:10W DCS, PCS
2100-2170MHz:10W 3G, UMTS
2500-2690MHz:8W 4G LTE High
617-652MHz:10W 5G
2345-2500MHz:8W WiFi 11.b, g
900-960MHz:10W LORA Network
720-805MHz:8W 4G LTE Low
Total:74W
3 Ver CT-2X1040H-A-5G-5Ghz Cell 3G 4G WIFI 5G 5Ghz
850-895MHz:10W CMDA
1800-1990MHz:10W DCS, PCS
2100-2170MHz:10W 3G, UMTS
2500-2690MHz:8W 4G LTE High
617-652MHz:10W 5G
2345-2500MHz:8W WiFi 11.b, g
5.1-5.9GHz:2.0W RC WIFI 5GHz 11.a
720-805MHz:8W 4G LTE Low
Total:74W
- org model is : CT-1040H 1 unit cover 4 bands, we can very easy mix any frequency bands
- this 2 units kit CT-2X1040H cover 8 bands, we can very easy mix any frequency bands
to cover 12 bands you can use 3 units, or to cover 16 bands will need 4 units.

Any frequency combinations and customization are possible, just send us your inquiry and we will give you our the best recommendation.
Options: Remote/Alarm Control 315MHz, 433MHz, 868MHz, UHF, VHF, 2,4Ghz, 5Ghz, 5G, 920-965MHz, GPS L! L2 L5, LoJack 173MHz, 4G 700-800MHz, SAT Satellite Phones 1520-1670MHz etc
Jamming Range: Radius 20-60 meters
Working time: Battery 40 Min
Power supply: AC100-240V
Weight : 1.2 Kg
Dimension: 145 x 95 x 45mm
Package contents:
2pc Portable Signal Jammer
2pc AC Charger 220V/110V
2pc Antenna 4 pcs 2pc Holster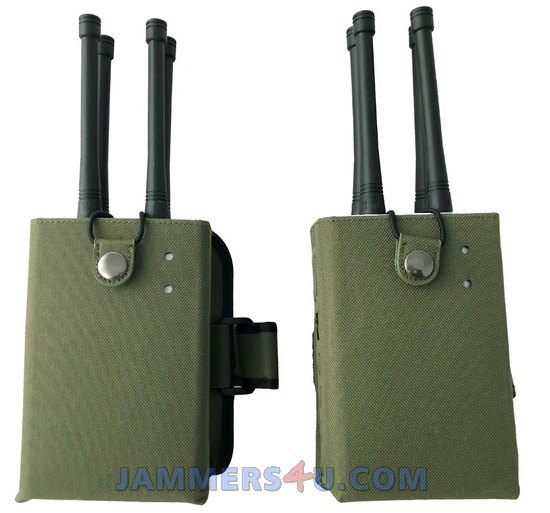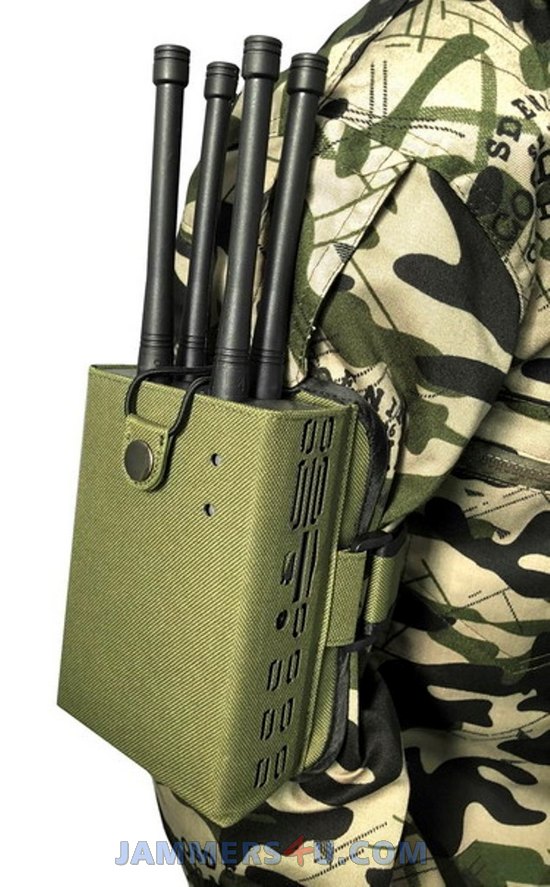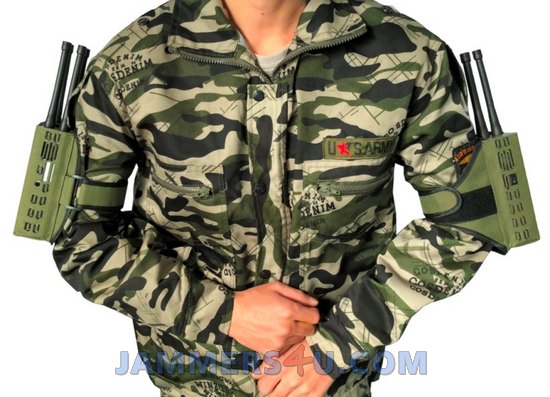 1 Year warranty, Neutral packing, OEM Manufacturer :
R&R GROUP INTERNATIONAL

E-mail:
[email protected]
http://www.jammers4u.com
Write Review
Your Name:
Your Review:
Note:

HTML is not translated!
Rating:
Bad
Good
Enter the code in the box below: