CT-24100G UAV Drone High Power 140W 2.4Ghz GPS Portable Case Jammer up to 4000m



Click to enlarge

Price:

$5,800.00

$5,500.00

Availability:
In Stock
Model:
CT-24100G GPS 2.4Ghz 140W
Manufacturer:
Jammers4u
Average Rating:
Not Rated



CT-24100G UAV Drone High Power 140W 2.4Ghz GPS Portable Case Jammer up to 4000m

This is one of the most power 140W two bands Jammers model specialized to totally block only 2.4ghz and GPS signals that use most of quadcopters and drones for their remote controls.. The effective blocking range is 2000 to 4000 meters. Do not blocking GSM Cell phones.
2 bands frequency:
1. GPS L1 1575.42MHz 1 x 40W
2. 2.4Ghz 2400-2500MHz 1 x 100W
TOTAL: 140W
Jamming range radius 2000m to 4000m+
The jamming distance always varied depending on the signal strength and location
Adjustable output power from max to 0 (OFF)
VSWR over protection for each modular
Buitl-in battery 24V/20AH, can works 1-3 hours
Power supply: AC110 or 220-240V
Good cooling system with heat sink and two 2 big fans inside, low noise
Dimension: 500 x 305 x457 mm (Pelican 1440 Case only )
Working time: Without the time limit, may continue to work
Antenna external Omni 750mm long + Omni antenna frame with 3m cable
Weight 26Kg, Pelican Case 1440

Package contents:
1pc Portable Jammer with integred battery
1pc AC 110 or 220V DC power supplier
2pc Antennas Omni 750mm long
1pc Antenna Frame with 1.5m cable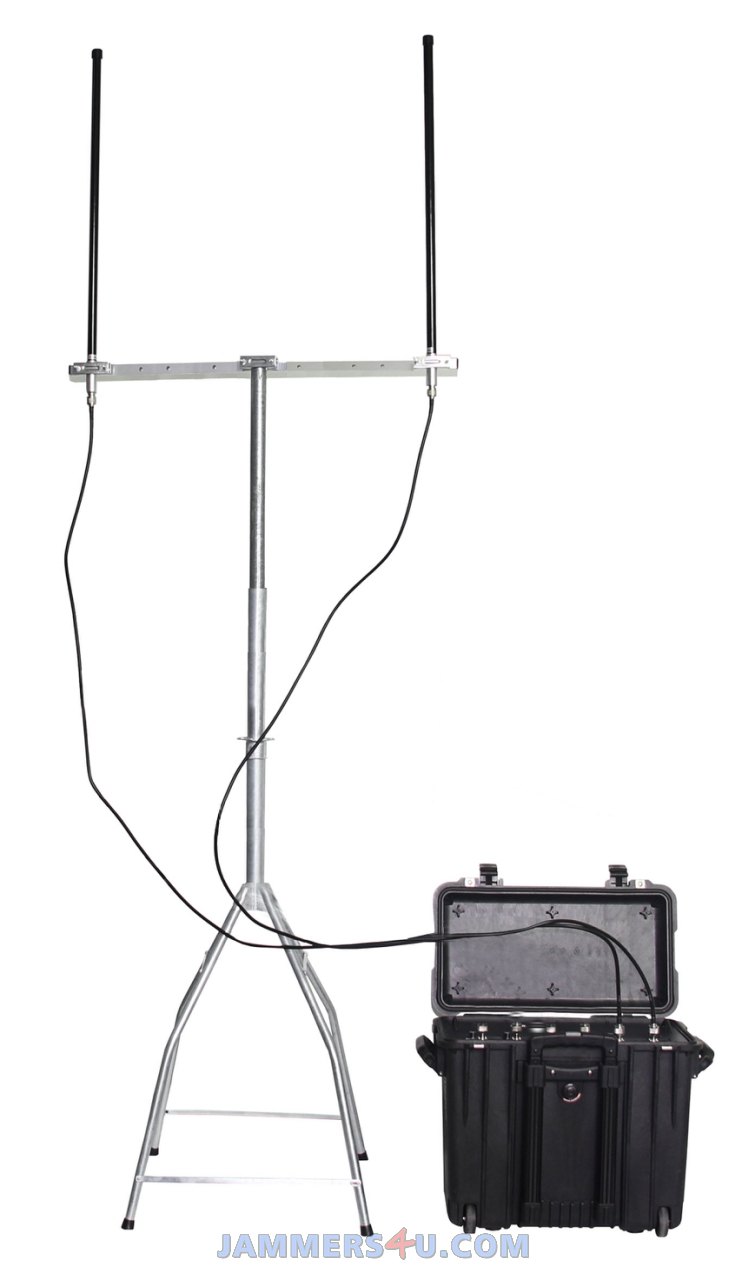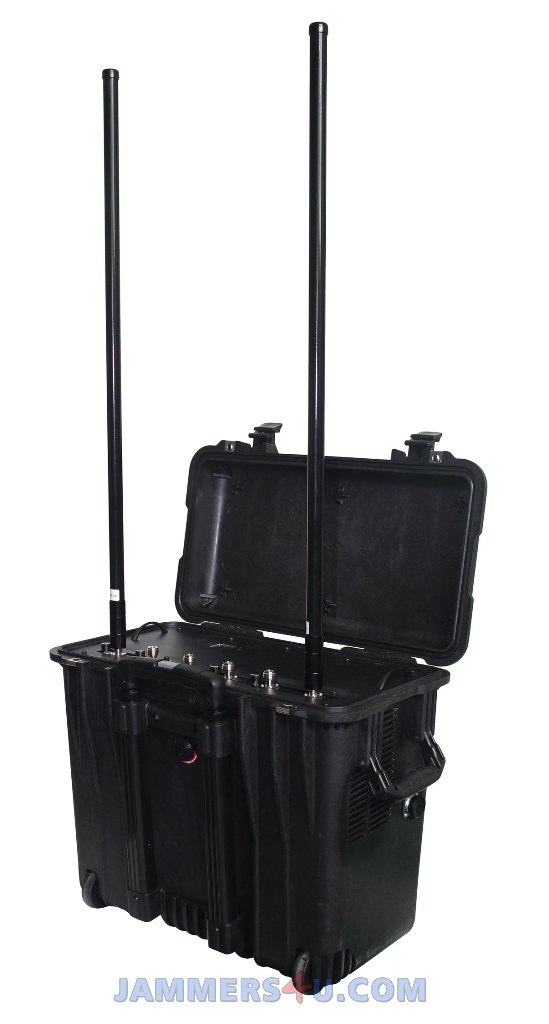 1 Year warranty, Taiwan design quality made in Hong Kong
Neutral packing, ODM OEM Manufacturer and exporter:
R&R GROUP INTERNATIONAL
Taipei Taiwan, Hong Kong, Dubai UAE

E-mail:
[email protected]
http://www.jammers4u.com
Write Review
Your Name:
Your Review:
Note:

HTML is not translated!
Rating:
Bad
Good
Enter the code in the box below: