About Jammers4u
R&R Group Jammers4u was established in 2004, focusing on the development of wireless security and telecom products.
Now, R&R Group is Manufacturer specialized for OEM production of special wireless security equipment and the signal Jammers, foremost innovator in the field of RF jamming, in countering the ever growing threat of remotely controlled improvised explosive devices (RCIEDs) and drone jammers, we have invested heavily in the development of a range of state-of-the-art multi band high power jamming systems, vehicular jamming systems, multi band jamming systems, indoor and outdoor jammers (mobile phone, cellphone jammers, GPS jammers, drone jammers, wireless camera jammers) for the protection of troop transportation, military and police checkpoints, large governmental establishments, bomb disposal squads and VIP convoys.

We help customers achieve success, thinking highly of people in our company, pursuing excellence, inheriting the merits of innovative, diligent, precise and practical. We are consumer-oriented and do our best to offer satisfying products to customers. With high quality and competitive prices, we can attract more worldwide customers in the near future. Inquire now.We keep our traditional quality developed in many years of making for wireless RF technology on Taiwan, therefore you can be sure that our Jammers products quality and technology is match superior then from other manufactures. Products case may are look similar, but inside is PCB boards, RF Modules, even antennas are different, of course, the performance are a lot of different.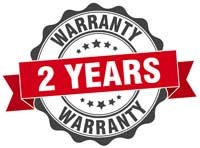 Jammers are used in many different scenarios and to find the best fit for your needs, we carry a whole spectrum of jammers for every possible application. However, there are so many different wireless technologies that are in use today that we can help you to accomplish your goal with the best combinations of bands to suit your needs. Any combinations and customization are possible just send us your inquiry and we will give you our recommendation. We can design a system that works for you.
Our production is very flexible and we can accommodate large orders in a short time without drop in quality. All of our products are burn-in tested after production and we ship only 100% functional jammers.
Warranty for all products is 2 years. Jammers4u have big R&D experience and will be able to meet any of your technical requirements or concerns.
Jammers4u offers proven quality wireless technology equipment tested in many security, military and police projects, and guarantees you reliable operation and stability. OEM Manufacturer, worldwide delivery via DHL express, export and wholesale prices.
E-mail: sales@jammers4u.com Skype ID : Senaosales1 Whatsapp: +886978456325
Please do not hesitate to contact us.

Jammers4u Team
ArmyTech : http://www.army-technology.com/jammers4u/ Alibaba 9 Yrs: https://cordless4u.trustpass.alibaba.com/ Fb page : https://www.facebook.com/jammers4u/ YouTube : Drone UAV RC Jammers YouTube : Cell Mobile GPS Jamme