16 Antenna 5G 4G 2.4Ghz 5Ghz GPS RC U VHF 124W Jammer up to 80m



Click to enlarge

Price:

$1,400.00

$1,050.00

Availability:
In Stock
Model:
CT-2016H-5G
Manufacturer:
Jammers4u
Average Rating:
Not Rated



CT-2016H-5G 16 Antenna 5G 4G 2.4Ghz 5Ghz GPS RC UHF VHF 124W Jammer up to 80m
5G Desktop Portable 16 Bands Jammer medium power 4-10W per band with range up to 80m. Block all Mobile Phones 3G 4G 5G and wireless internet WIFI 2.4Ghz Bluetooth & 5Ghz, All tracking & locating devices. Ideal and the best total solution for a meeting rooms, conference rooms, museum, gallery, theater, concert hall, church, temple, restaurant, classroom, training center, factory, bank, etc
1 Ver CT-2016H-Eur-5G-GPS-L
758-830MHz:10W 5G, 4G LTE Low
920-965MHz:10W GSM900
1800-1920MHz:10W DCS
2100-2170MHz:10W 3G,UMTS
2400-2500MHz:8W WiFi 11.b & g
5.1-5.9GHz:4W WiFi 11.a
2570-2690MHz:8W 4G LTE High
1450-1500MHz:10W 5G
3400-3800MHz:4W 5G
1570-1620Mhz:10W GPS L1+Glonass L1
1220-1280MHz:10W GPS L2+L5+Glonass L2
1370-1390MHz:10W GPS L3+L4
130-200MHz:5W VHF
200-300MHz:5W VHF-H
300-400MHz:5W UHF-L
400-500MHz:5W UHF
Total: 124 W

2 Ver CT-2016H-Eur-5G-GPS-RC
758-830MHz:10W 5G, 4G LTE Low
920-965MHz:10W GSM900
1800-1920MHz:10W DCS
2100-2170MHz:10W 3G,UMTS
2570-2690MHz:8W 4G LTE High
1450-1500MHz:10W 5G
3400-3800MHz:4W 5G
1570-1620Mhz:10W GPS L1 + Glonass L1
1220-1280MHz:10W GPS L2 +L5+Glonass L2
1370-1390MHz:10W GPS L3+L4
164-173MHz:5W Lojack Car Tracking
315Mhz:5W RC315
433/434Mhz:5W RC433
868Mhz:10W RC868
2400-2500MHz:8W RC WiFi 11.b & g
5.1-5.9GHz:4W RC WiFi 11.a
TOTAL: 129 W

3 Ver CT-2016H-A-5G-GPS-L
850-895MHz:10W CDMA 850
1800-2000MHz:10W DCS, PCS
2100-2170MHz:10W 3G, UMTS
2300-2400MHz:8W 4G LTE
2500-2700MHz:8W 4G WiMAX Sprint
700-800MHz:10W 4G LTE USA iPhone
617-652MHz:10W 5G
2400-2500MHz:8W RC WiFi Bluetooth
173MHz:5W Lojack Car Tracking
1570-1620Mhz:10W GPS L1 + Glonass L1
1220-1280MHz:10W GPS L2 +L5+ Glonass L2
5.1-5.9GHz:4W WiFi 11.a
130-200MHz:5W VHF
200-300MHz:5W VHF-H
300-400MHz:5W UHF-L
400-500MHz:5W UHF
Total: 124 W

4 Ver CT-2016H-A-5G-GPS-R
850-895MHz:10W CDMA 850
1800-2000MHz:10W DCS, PCS
2100-2170MHz:10W 3G, UMTS
2300-2400MHz:8W 4G LTE
2400-2500MHz:8W RC WiFi Bluetooth
2500-2700MHz:8W 4G WiMAX Sprint
700-800MHz:10W 4G LTE USA iPhone
617-652MHz:10W 5G
1570-1620Mhz:10W GPS L1 + Glonass L1
1220-1280MHz:10W GPS L2 +L5+ Glonass L2
173MHz:5W Lojack Car Tracking
5.1-5.9GHz:4W RC WiFi 11.a
315Mhz:5W RC315
433/434Mhz:5W RC433
868MHz:10W RC868 Car Remote
900-950Mhz:10W RC900 LORA
TOTAL :133 W
Options: Remote/Alarm Control 315MHz, 433MHz, 920-965MHz, GPS L1 L2 L3 L4 L5, LoJack 173MHz, 4G 700-800MHz (USA), UHF, VHF, CDMA450, SAT Satellite Phones 1520-1670MHz, 5Ghz etc. Any frequency from 130Mhz to 6Ghz combinations and customization are possible, just send us your inquiry and we will give you our the best recommendation.
Jamming Range Radius 20~80 meters
The jamming distance always varied depending on the signal strength and location.
Each of 20 frequency module/bands is independent
Adjustable Output Power/LED each Band/Channel, Max Output Power to 0 (OFF)
Good cooling system with unique case as big heat sink and 3 fans inside, low noise
Working time: Without the time limit, may continue to work.
Antennas 380mm long. Power supply: AC100-240V or DC 24V
Dimension: 410 x 240 x 100mm, Weight 7kg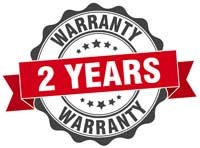 Package contents:
1pc Desktop portable Jammer
1pc AC Charger
1pc Cable to car battery
16 pcs Omni Antennas
1pc Infrared Remote Control Turn ON/OFF Power 2-5 Meters
Additional antenna options:
Directional External Patch Panel Antennas
Omni car magnetic antenna bases
New additional option - Built-in Battery 1h
Power source additional order options:
- B-20AH Battery LiFePO4 DC24V/20AH in portable case with LCD status and ON/OFF Switch. Working time 1 hours for CT-2016H 16 Bands Jammer. Charging time is 2-3 hours from 0 to full. Battery case 40x19x10cm 7.8kg, Charger is 1.5kg. Per order request, price is US$600
- DC 12V to AC 220V inverter 2000W, to use normal car battery DC 12/80-100AH
2 Years warranty, Neutral packing, OEM Manufacturer

:
Write Review
Your Name:
Your Review:
Note:

HTML is not translated!
Rating:
Bad
Good
Enter the code in the box below: