8 Bands Powerful 200W Customized portable Jammer up to 150m



Click to enlarge

| | |
| --- | --- |
| Price: | $0.00 |
| Availability: | In Stock |
| Model: | CT-3088B |
| Manufacturer: | Jammers4u |
| Average Rating: | Not Rated |



CT-3088B Customized Portable 8 Bands 200W Jammer up to 150m

Customized Portable Pelican Case 1560 Jammer
8 bands, 20-40W Per band, Built-in Battery 40-60 min

1 Ver CT–3088B A 4G GPS L1 L2 (8 bands)
850-895MHz CDMA 25W
1800-2000MHz 2G 25W
2100-2170MHz 3G UMTS 30W
700-800MHz iPhone (AT&T & Verizon) 20W
2500-2700MHz: 4G WiMax Sprint+WiFi 20W
2400-2500MHz WiFi 11.b,g & Buletooth 20W
GPS L1 1575MH:(1520-1670MHz) 40W
GPS L2 1227MH: 20W
Total:200W

2 Ver CT–3088B EUR 4G GPS Lojack (8 bands)
920-960MHz 25W GSM900
1800-1880MHz 25W PCS GSM 1800
2100-2170MHz 30W 3G UMTS
2620-2690MHz 20W 4G LTE High
790-870MHz 20W 4G LTE Low
2400-2500MHz 20W WiFi 11.b, g
173MHz 30W LoJack 173
1575MHz 40W GPS L1 (1520-1670MHz)
Total:210W

3 Ver CT–3088B EUR GPS (8 bands)
920-960MHz: 25W GSM900
1800-1880MHz 25W PCS GSM 1800
2100-2170MHz 30W 3G UMTS
2620-2690MHz 20W 4G LTE High
790-870MHz 20W 4G LTE Low
2400-2500MHz 20W WiFi 11.b, g
GPS L1 1575MHz 40W (1520-1670MHz)
GPS L2 1227MHz 20W
Total: 200W

4 Ver CT–3088B EUR 4G VHF UHF (8 bands)
920-960MHz: 25W GSM900
1800-1880MHz 25 W PCS GSM 1800
2100-2170MHz 30 W 3G UMTS
2620-2690MHz 20W 4G LTE High
790-870MHz: 20W 4G LTE Low
2400-2500MHz: 20W WiFi 11.b, g
130-180MHz: 20W VHF Walkie Talkie
420-480MHz: 20W UHF Walkie Talkie
Total:180W
5 Ver CT–3088B-5 A 5G 4G 5GHz (8 bands)
850-895MHz:25W CDMA 850
1800-2000MHz:25W DCS, PCS
2100-2170MHz:30W 3G, UMTS
2300-2500MHz:20W 4G LTE + WiFi 11.b & g
2500-2700MHz:20W 4G WiMAX Sprint
700-800MHz: 20W 4G LTE USA iPhone (AT&T & Verizon)
617-652MHz: 20W 5G
5.1-5.9GHz:4W or 10W RC WIFI 5GHz 11.a
Total: 170W
6 Ver CT-3088B-5G-EUR 5G 4G 5G (8 bands)
1 758-830MHz:25W 5G, 4G LTE Low
2 920-965MHz:25W GSM900
3 1800-1920MHz:25W DCS
4 2100-2170MHz:30W 3G, UMTS
5 2400-2500MHz:20W WiFi 11.b & g
6 2570-2690MHz:20W 4G LTE High
7 1450-1500MHz:20W 5G
8 3400-3800MHz:4W 5G
Total: 169W
Frequency will be customized as per the user requirements in 8 bands.
Option: 5.8GHz: 4W 10W or 20W, GPS L2 L3 L4 L5: 15W, VHF 130-180MHz: 20W, 300-400MHz: 20W, UHF 420-480MHz: 20W, 4G 2620-2690MHz: 20W, LoJack 173MHz: 30W etc. Any frequency combinations and customization are possible, just send us your inquiry and we will give you our the best recommendation. E-mail: sales@jammers4u.com
Adjustable output power each band/channel, max output power to 0 (OFF)
Jamming range radius 50~150 meters
The jamming distance always varied depending on the signal strength and location.
100% Safe VSWR over protection (Isolator) for each modular
Battery: +24V / 20AH LiFePO4 can works 40-60 Minutes
Power supply: AC110 or 220-240V /DC 27V Weight : 33kg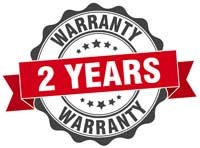 Dimension: 560 x 455 x 265 mm (Pelican 1560 Case only )
Working time: Without the time limit, may continue to work,
Antenna : External Omni 750mm long

Package contents:
1 pc Portable Jammer with integred battery
1 pc AC 110 or 220V DC power supplier
8 pcs Standard Antennas Omni 5-6 dBi 750mm with Spring
1 pc Omni Antenna Packing portable case

Additional Antennas options :

8 pcs x 30$ Mag antenna bases with cable

8 pcs x 40$ Directional External Patch Panel Antennas

3 pcs x HGA 2-6 Bands in one Direction Antennas

1 pc x 300$ DC 12V to AC 220V inverter 4000W to use on car/vehicle battery

8 pcs x Military type antennas with 1 x Vehicle frame
2 Years warranty, Neutral packing, OEM Manufacturer

:
Write Review
Your Name:
Your Review:
Note:

HTML is not translated!
Rating:
Bad
Good
Enter the code in the box below: