Outdoor Drone 6 Bands 550W Software power control Jammer up to 8km



Click to enlarge

| | |
| --- | --- |
| Price: | $0.00 |
| Availability: | In Stock |
| Model: | CT-5060-UAV Drone Jammer |
| Manufacturer: | Jammers4u |
| Average Rating: | Not Rated |



CT-5060-UAV Drone 6 Bands 550W Software control Jammer up to 8km

Outdoor Anti-Drone Jammer able to remotely control each band output power level and on/off by optional PLC Software
CT–5060-UAV (6 bands)
1 5700Mhz-5900Mhz Wireless RC 5.8Ghz 50W
2 2400Mhz-2500MHz 2.4Ghz Wireless RC WiFi BT 100W
3 1570-1620MHz GPS L1 + GLONASS L1 GALILEO E1 BeiDou B1 100W
4 1170-1280MHz GPS L2 GPS L5 GLONASS L2 BeiDou B3 B2 GALILEO E6 100W
5 Remote Control 433/434MHz 100W
6 Remote Control 868-928MHz: 100W
Total : 550W
Option: GPS L1 L2 L3 L4 L5, Galileo, Beidou: 100W, 860-920MHz:100W etc
Jamming Range Radius :
1000-4000 Meters with Omni Antennas,
3000-8000 Meters with HGA Higher Gain Directional Antenna
Distance always varied depending on the signal strength, antennas and location.
Cover Most of all Commercial Used Drones / UAVs like Dji Phantom 4, Phantom 3 Professional, Advanced Series, Inspire Series etc
Package contents:
1pc One main jammer unit
1pc AC 110 or 220V DC 27V power supplier
6 pcs Antennas Omni 500mm long with frame ( Tripod is not included in our prices)
1 pc Wireless RC 315Mhz OFF/ON or Ethernet PC remote control OFF/ON or Additional PLC Software
Additional 2 pcs directional Outdor HGA Antennas 90 degree 3 bands 12dbi or 16dbi

By additional PLC Software operator are able to remotely control each band output power and On/Off by Software on Computer (RJ45 Ethernet connection, Ethernet Remote Control ) ( @Model CT–5060R-UAV)
If power level control software (PLC) is not required, the device can use Wireless RC 315Mhz OFF/ON or Ethernet PC remote control OFF/ON
Adjustable Output Power each Band, From Max Output Power to 0 (OFF)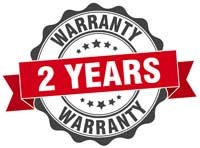 100% Safe VSWR over protection (Isolator) for each modular
Power supply: AC110 or 220-240V /DC 27V
Dimension: 85 x 55 x 45 cm Weight: 50Kg
Working time: Without the time limit, may continue to work.
2 Years warranty, Neutral packing, OEM Manufacturer :
R&R GROUP INTERNATIONAL

E-mail: sales@jammers4u.com
http://www.jammers4u.com
Write Review
Your Name:
Your Review:
Note:

HTML is not translated!
Rating:
Bad
Good
Enter the code in the box below: