10 Bands 4-10W total 90W 5G WiFi 5Ghz GPS Jammer up to 100m



Click to enlarge

Price:

$3,200.00

$2,900.00

Availability:
In Stock
Model:
CT-2010HB-5G
Manufacturer:
Jammers4u
Average Rating:
Not Rated



CT-2010HB-5G 10 Bands 90W 4G 5G WIFI 5Ghz GPS Jammer up to 100m

New portable Suitcase 10 bands multi-functional Jammer with built-in Directional Antennas, 4-10W per band total 90W for CDMA GSM Mobile 3G 4G 5G GPS WIFI 2.4Ghz 5Ghz Wireless Networks with range up to 100m.
Portable Suitcase 10 Bands
Power 4-10W per band Total: 90W
Built-in Battery LiFePO4 about 1-2 Hours
Built-in Directional Antennas
Works from a closed suitcase
1) Ver CT–2010HB-5G-EUR 10 Bands
1 920-960MHz: GSM900 10W
2 1800-1920MHz DCS GSM 1800 10W
3 2100-2170MHz 3G UMTS 10W
4 2570-2690MHz: 4G LTE High 8W
5 758-825MHz: 4G LTE Low + 5G LTE 10W
6 2300-2500MHz: WiFi 11b/n/g Bluetooth 8W
7 1450-1500MHz: 5G LTE 10W
8 3600-3800MHz: 5G LTE 8W
9 1550-1620MH: GPS L1 + Glonass 5G LTE 10W
10 5.1-5.9GHz: WiFi 11.a 4W
Total : 88W

2 Ver CT–2010HB-5G-A 10 Bands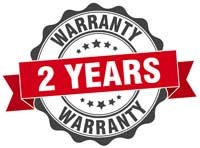 1 850-895MHz CDMA 10W
2 1800-2000MHz DCS PCS 10W
3 2100-2170MHz 3G UMTS 10W
4 2500-2700MHz 4G High 8W
5 725-805MHz 4G Low 10W
6 2300-2500MHz WiFi 11b/n/g Bluetooth 8W
7 610-652MHz 5G LTE 10W
8 1570-1620MHz GPS L1 + Glonass L1 10W
9 850-895MHz CDMA 10W
10 5.1-5.9GHz WiFi 11.a 4W
Total : 90W
Jamming Range: Radius 30~100 meters
The distance always depending on the signal strength and location.
Battery 1-2 Hours Working Time
Each band can turn ON/OFF
Power supply: AC110 or 220-240V /DC 27V
Good cooling system with heat sink and 4 big fan inside, tem lower than 45C
Dimension: 415 mm(L)×340mm(W)× 174 mm(H) Weight 9.6 kg
New model CT-2010HB-5G light is only 9.6 kg 10 channels and the same power as much bigger unit's 4-10W per band, total 90W with Built-in Directional Antennas. The device is designed to be used easily by anyone who can turn the switch on and off when needed and no special training is required. Designed to cut off down-link only, therefore it doesn't have Interference to base station and repeaters. The effective blocking range is up to 100 meters. The jamming distance varies, depending on the signal strength and the location. It is a fully autonomous device with directional antennas and LiFePO4 battery capable of providing 1-2h of operating time.
CT-2010HB-5G is Extremely big improvement in a series of light portable Suitcase jammers, especially since the market demand for increasing power, because of increase in strength of mobile phone networks and the increasingly present 5G network. Also considering that the previous portable Jammers in Suitcase/Briefcase had a maximum power only 2-3W per Band, max 8 channels, with weight 10kg+ and Omni Antennas, and the fact that the old Suitcases needed to be opened to operate, new model will work from a closed briefcase directed where needed.
2 Years warranty, Neutral packing, OEM Manufacturer :
R&R GROUP INTERNATIONAL

E-mail: sales@jammers4u.com
http://www.jammers4u.com
Write Review
Your Name:
Your Review:
Note:

HTML is not translated!
Rating:
Bad
Good
Enter the code in the box below: