Outdoor RC Drone UAV Jammer 149-165W 6 bands up to 1500m



Click to enlarge

Price:

$3,800.00

$3,400.00

Availability:
In Stock
Model:
CT–N3060-OMN
Manufacturer:
Jammers4u
Average Rating:
Not Rated



CT-N3060-OMN Drone 6 Bands Jammer up to 1500m

Outdoor 100% Waterproof Rainproof case 6 bnds Jammer for Anti UAVs Drone protection projects

2.4Ghz, 5.8Ghz, GPS L1, L2, 433mhz, RC 868Mhz and 912Mhz
Omni 360 degrees antennas, Wireless RC OFF ON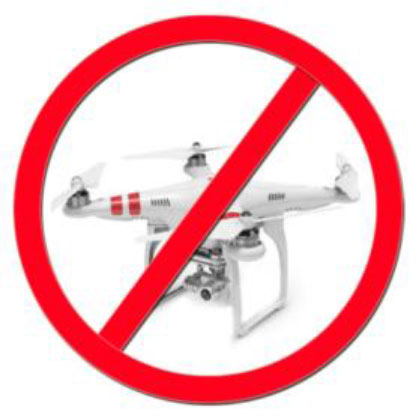 1 Ver CT-N3060-OMN 6 bands ( 4W 5Ghz )
Jamming range 500~1000 Meters
1 RC 2.4Ghz WIFI 2400-2500MHz 20W
2 GPS L2 20W
3 RC 900Mhz 860-930Mhz 25W
4 RC 433/434Mhz 50W
5 GPS L1 1575Mhz 40W
6 5.8Ghz 5.5-5.9Mhz 4W
TOTAL: 149W

2 Ver CT-N306058HL-OMN 6 bands ( 10W 5Ghz )
Jamming range 500~1200 Meters :
1 RC 2.4Ghz WIFI 2400-2500MHz 20W
2 GPS L2 20W
3 RC 900Mhz 860-930Mhz 25W
4 RC 433/434Mhz 50W
5 GPS L1 1575Mhz 40W
6 5.8Ghz 5.5-5.9Mhz 10W
TOTAL: 165W
All 6 Frequency modules we can mix very flexible. Option: L2 L3 L4 L5: 15W, VHF 130-180MHz: 20W, 300-400MHz: 20W, UHF 420-480MHz: 20W, RC 868Mhz 25W, 4G LTE, 4G Low etc. Frequency can be customized per user requirements. Any combinations and customizations in 6 bands are possible, just send us your inquiry and we will give you our best recommendation.
Advantages & Features
1. Each unit can jam up to 6 frequency bands simultaneously.
2. Continuous operation even in hot climates with no time limit
3. Case design for easy outdoor installation
4. Secure Case design to avoid sabotage
5. Operating temperature range -20 to +60
6. Antenna type options - Omni 500mm long or HGA Directional Antennas
7. Selection of antennas to provide more flexibility regarding jamming coverage.
8. Wireless RC OFF/ON remote control up to 100m or or Ethernet PC remote control OFF/ON
The jamming distance will be varied depending on the signal strength, antennas and location. Cover Most Commercial Used Drones / UAVs like is Dji Phantom 4, Phantom 3 Professional, Advanced, Standard series, Inspire Series…
Each frequency band is separate and with adjustable power from Max to OFF (0)
100% Safe VSWR over protection (Isolator) for each modular
Power supply: AC110 or 220-240V /DC 27V
Working time: Without the time limit, Operating temperature range -20 to +60
Dimension: 470 x 380 x 290mm
Weight: 19Kg + 12kg antennas = 31kg

Package contents:
1 pc One main jammer unit
6 pcs Omni Antennas
1 pc Antennas frame with 1.5m cable
1 pc Power cord
1 pc Wireless OFF/ON remote controller 315Mhz
( Tripod is not included in our prices )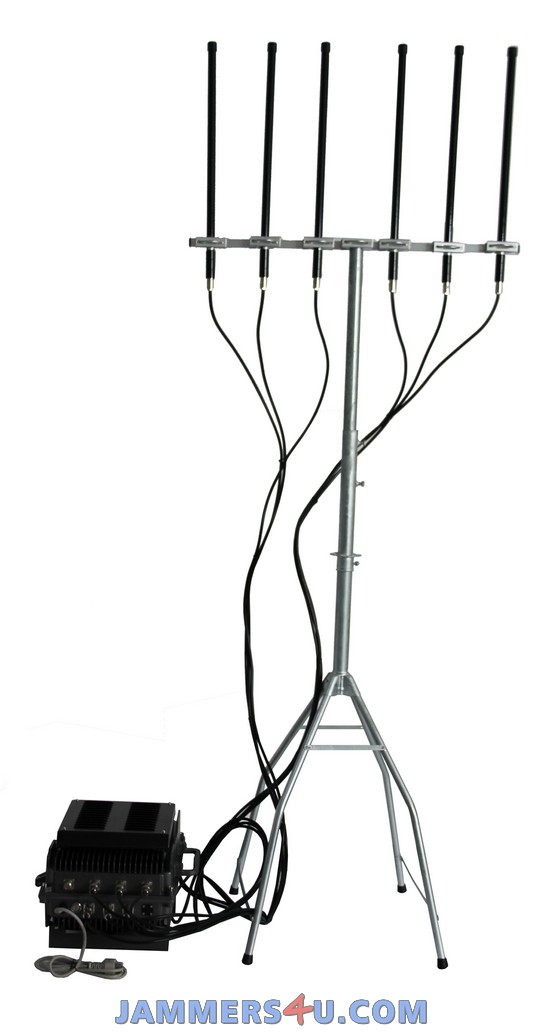 ✅ Additional directional antennas in options for coverage up to 3000m :
2 pcs 3 bands + 1pc 2 Bands Outdoor HGA Directional Antennas 15dbi 1000*280*80mm, 90Degree
price is 3 PCS HGA Antennas x 220$= 660$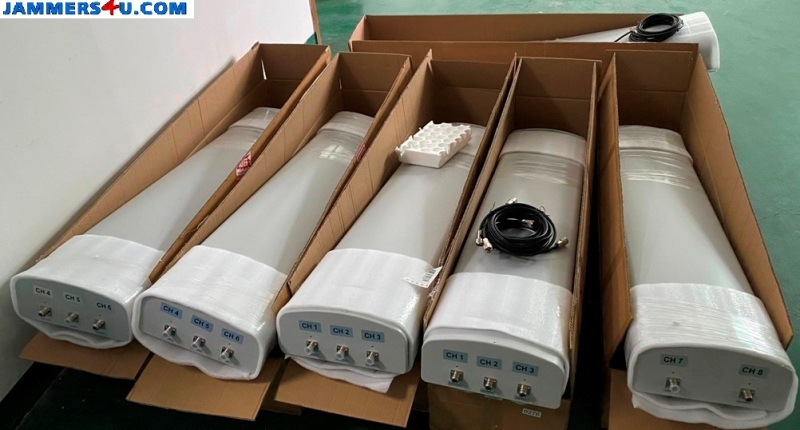 2 Years warranty, Neutral packing, OEM Manufacturer :
Write Review
Your Name:
Your Review:
Note:

HTML is not translated!
Rating:
Bad
Good
Enter the code in the box below: